First @ TSSZ: Inside Archie's Unleashed Adaptation
by Tristan Oliver
October 6, 2008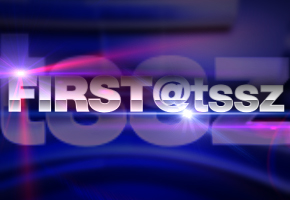 How the Transition Happens in STH #193
UPDATE: Thanks to an attentive reader we've learned the YouTube link we've shared with you has been removed.  We're looking for a replacement link, and as soon as we find one, we'll replace the link.
It's not even a month to the expected launch of Sonic Unleashed, and Archie Comics is already gearing up its adaptation.
Thanks to a news tip from sonicsmashkirby, we can bring you how Archie Comics will lead comic readers into Unleashed, via the Sonic the Hedgehog comic #193.
It's a YouTube video for now, so you'll have to pause amid the 25 seconds of footage shown.  It's also a bit difficult to make out the type, but you may find some clues as to other plot details, or details that Archie will elaborate upon as the adaptation goes further.
We remind you that if you have any information to share, we welcome your tips.  You can click the "News Tips" tab above to get in touch with us.