How to Tap in Let's Tap
by Tristan Oliver
October 6, 2008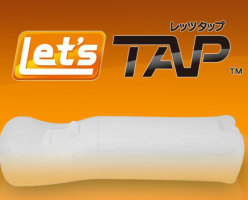 New Trailer Does Show Wiimote Use…Kind Of

Assuming Yuji Naka and Prope's Let's Tap ever does make it to the United States, there may be more than a fair share of individuals wondering just how to control the various minigames that appear embedded throughout.
Wonder no more.
Thanks to GameTrailers, we have an idea of how the control works.  The Wiimote can be used, although it's not how you think.  Evidently you need to place it face down on a flat surface, and start tapping from a distance.  This ought to make for some interesting control SNAFU stories.
Take a look below.  We'll keep tabs on Let's Tap.