Gaming Stocks Suffer Again in Monday Trading
by Tristan Oliver
October 7, 2008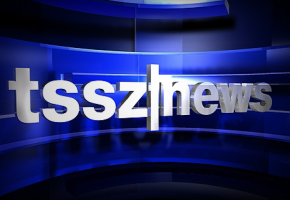 Sega, Nintendo, Sony, Microsoft all Way Down
Suffering along with the Dow Jones Industrial Average–which ran a roller coaster ride down yesterday before rebounding to close just below 10,000 for the first time in four years–were the usual assortment of gaming stocks on the NASDAQ.  With it, it is increasingly looking like this industry will not be immune to the conditions of a global recession.
American stock shares in Sega, Sony, Microsoft, and Nintendo all plummeted in Monday trading.  Nintendo, once considered a safe bet with Wii consoles constantly selling out, tanked more than 7 percent to close at $40.35 a share.  Not too long ago, this stock hovered near $80 a share.  Sega stock–what's left of it anyway–closed below $2 at $1.95 a share, more than a 10 percent drop.  Microsoft and Sony both took a hit of more than five percent yesterday.
The bleeding doesn't stop there.  Electronic Arts also shed more than five percent yesterday, closing at $30.81 a share.  EA stock hovered in the high $40s to near $50 when talks of a Take Two buyout were rampant.  Meanwhile, T2 shed 3.8 percent of its value–it's now at $14.44 a share.  Retail giant GameStop fared a little better, down about three and a third percent to $34.11 a share.
The NASDAQ, as a whole, lost 4.34% of its value on Monday to close at 1,862.96.
There may be hope for a short term rebound today, but as the Holidays draw near and worries rise as to whether consumers will buy anything of decent value as the economy falters, get ready for a very bumpy ride.