New Video: More Sonic Unleashed Gameplay
by Tristan Oliver
October 14, 2008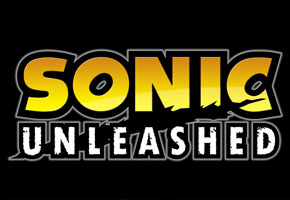 Several New Videos from TGS
The Tokyo Game Show has come and gone, but that doesn't mean the media stream from it has run dry yet.
There are several more videos from the XBOX360, Playstation 3, and Wii edition of Sonic Unleashed posted on Gamersyde.com.  They are all in high resolution, and they all seem to have players who are a bit overwhelmed with the control schemes.  That has some fans concerned as to whether those who playtested the game are really that inept and in that many numbers, or if there are still some serious problems with control and mechanics–one of several fatal flaws that resulted in an almost universal panning of the 2006 next generation Sonic the Hedgehog.  Also interesting to note is that the Playstation 2 version of the game appears noticeably absent.
The video is hard to repost here, so a few links will have to do.
We got this information in part thanks to a news tip from one of our readers, sonicsmashkirby.  If you have a tip you'd like to share with us, hit us up by clicking the "News Tips" link at the top of every page.