New Video: The Final Sonic Chronicles Insider
by Tristan Oliver
October 14, 2008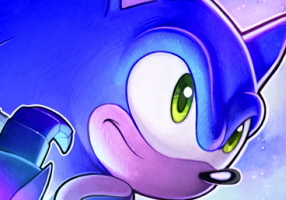 YouTube Swan Song is Eye Candy
Two weeks on, if you're still on the fence about buying Sonic Chronicles, BioWare has one final bit of visual stimulation to bring you over to their side.
Overlooked in all the melee of the official Chronicles launch was the final edition of the Insider series on YouTube.  For completeness's sake, we've provided the video below.  What makes it "new?"  Well…no one seemed to notice…or care.
There isn't much to speak of in this edition, except for some more gameplay footage and concept art.  We'll have our official review of Sonic Chronicles in due course…and if you don't have a copy (or maybe just want an authographed copy,) maybe it's a good time to mention that we have a contest going on where you can win the game.