John Weeks Retires from MIDI Making
by Tristan Oliver
October 17, 2008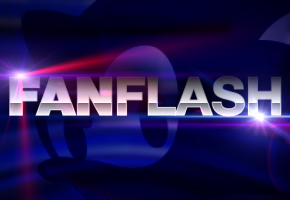 ESPIOKaos.com to Close in 2009
We have some overlooked but still saddening news to pass along.  Longtime Sonic community veteran and MIDI composer John Weeks, better known as EspioKaos, will be giving those keys a rest.  If you've downloaded MIDI music of Sonic tunes at any point on the Internet, it's very likely that you've heard his work.
Last month, the final update on ESPIOKaos.com broke the news.  All requests made to sequence will not be honored.  The site will remain active until the domain's expiration next year.
Weeks's final statement is as follows:
But with all the time that's gone by, I've at least had a chance to think about my stance on continuing sequencing. In short, I'm done. I hate saying it, but I just can't get back into it. I figured a break from it would help, but even with the extended vacation I took from it, I just don't have that drive to work on MIDIs that I had a few years ago.

So, what will happen with the site? It's not going anywhere… for a while. I plan on keeping everything up at least until the domain expires (which, I believe, is some time in the first quarter of 2009). After that, the site will be no more. As for the request list… I hate leaving so many unfulfilled requests, but it just couldn't be helped. My sincerest apologies to everyone who had any requests left. I would've loved being able to get to them all, but without the drive to work on more sequences, there's no way I'd ever be able to accomplish such a feat. I really, really hope that you all can understand.

The past ten years that I put into making MIDIs were great; no doubt about that. And though I have nothing left to give, I'm very glad that I was able to contribute what I could to the community over that timespan; and even happier that so many people were able to enjoy this music. So, to all of the SonicTeam music fans out there, thanks for everything! I'll never forget it!
The ESPIOKaos community message board remains active.