Sega in No Rush to Unleash Unleashed Demo
by Tristan Oliver
October 22, 2008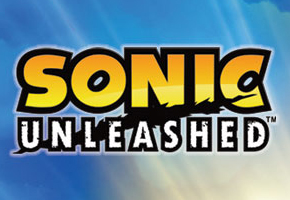 Source: May not Come Until Beginning of November
Many Sonic fans are wondering why Sega hasn't pur forth one for Sonic Unleashed yet–with only about a month to go until the game's final launch.
In a sign that Sega may actually care about the game's polish than the sales it will receive come the holidays, we found this tidbit from ArchAngelUK, who runs the Sonic City Blognik.  He was asked about the status of a demo, and this was his response:
I've no details about a demo atm, if you want me to guess I'm pretty sure you can rule out October and quite possibly the first week of November. I've not heard anything regarding a specific date for any demo as of yet. One was planned but I doubt SEGA will release the demo until they are happy with their presentation of it and tbh they're more concerned with finalising Unleashed than coding up a demo.
You can look at the comment two ways.  For one, it's becoming clearer that Sega and the Sonic Team are dedicated to delivering a quality product upon release.  On the other hand, this is crunch time, and there shouldn't be a lot of coding left.  If Sonic Team is still busy with coding the game, you have to wonder if a delay can't be far behind.
What do you think?  Let us know in the comments below.