Web Comic Parodies Sonic in LittleBigPlanet
by Tristan Oliver
October 22, 2008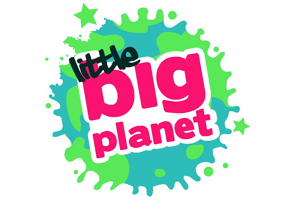 What will the "Best Sonic Game of 2008" be?
If you're a part of the 2P START! crew, you may not have faith in the upcoming Sonic Unleashed.
Little Big Zone got a lot of attention and a lot of laughs last week, when the web comic popped in LittleBigPlanet's Sackboy with a Sonic costume, in a Green Hill Zone type setting.  The text above it?  "Best Sonic Game of 2008."
It's not completely out of the realm of possibility, either.  LBP is destined to be well known for its user created content, and already in its beta phase the Green Hill Zone has popped up.
The commentary on the state of Sonic lately earned the piece Joystiq's best webcomic of the week, as voted on by their readers.
Tim Harding of 2P START! wrote of it:
When Little Big Planet was first announced, I knew I was seeing something special. However, I had no idea what kind of depth was possible with the amount of customization in the game. In fact, I'm still not sure what the limitations are. Can you change the physics of the game? Can you make Sackboy run faster or jump higher in certain levels? That would make the game truly limitless. Either way, I'm certain that the above comic would be true if Ray had a PS3, since he's always talking about how he'd make a better Sonic game than Sega!
We can only hope Ray–Ray Hargreaves, actually–eventually recognizes the existence of a very active Sonic fan game community whose hope is to accomplish just that.