First @ TSSZ: What is "Sonic Proof?"
by Tristan Oliver
October 24, 2008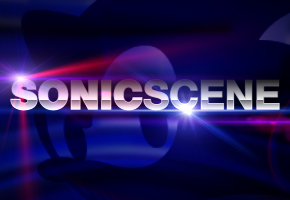 DC Disc Noted in Sega's Secret Game Room
Despite efforts to the contrary, we are still able to obtain Sonic Retro access, including their community forum.  It's there that we found this item of interest–could there be a Sonic prototype sitting within the confines of Sega's game room?
You may remember a story in August about almost all of Sega's work within this room.  One astute Retro forumer, Spexfox, noticed a Dreamcast disc labeled "Sonic proof" tucked between other Sega classics like Shenmue and Virtua Tennis.  You can have a look at the photo below.
So, what is it?  No one really knows.  Speculation is thin at the moment.  What do you think?  Could it just be a beta of an existing Sonic title, or something completely new and unknown?  We welcome your thoughts in the comments box below.