Japanese Sonic X Fans Campaign For Episodes 53-78
by Andrew Paulson
October 24, 2008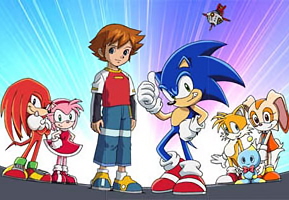 Will a Japanese campaign for Sonic X get Sega's attention?
The first 52 episodes of Sonic X aired in Japan from April 2003 to March 2004, so what exactly happened to episodes 53 through 78? The United States got them, so did Europe in a way, but the country that the cartoon originated in was not so lucky. So a group of Japanese fans have created their own campaign to hopefully grab Sega's attention and help bring those episodes to Japan in some form.
You can check out their translated campaign here, thanks a ton to Metal Man88 from Sonic Retro for the information.
[Source: Sonic Retro]