UPDATE: Sega Nerds Resurfaces, Completely Independent
by Tristan Oliver
November 1, 2008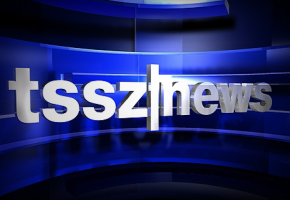 Site Gets New Look
After redirecting to, of all things, a heating a cooling site, Sega Nerds has returned with a new look and some pretty important news–they've broken free from the chains of former corporate parent b5media.  Friday morning we let you know of the pretty wacky redirect, which also caught some members of the Sega Nerds forums by surprise.
Editor and Chief Chris Powell explains the new direction:
Ever since we made our move to b5 earlier this year, we heard your cries for a better site design. To be perfectly honest, we agreed with you – we never liked the design much either, but I told you it was only temporary, and now we're proving it.

That's right – Sega Nerds is back to being completely independent, and our new design has been finished and is now fully implemented!

What does this mean now that we're back to our former glory? Well, aside from the awesome new layout, we also got an updated releases page and comment avatars! We'll still keep you up to date on the most current Sega news, continue to do our very best at reviewing every Sega game and keep making gay jokes about Graham.

Also, be sure to keep an eye on the forums, because there will be some changes going on there, too! As always, if you encounter any problems navigating through the site, be sure to let us know so we can check into it.

Comments posted since about a week ago were not brought over, unfortunately. Also, there may be a few rendering bugs in Internet Explorer 6, which we will do our best to smooth out in the near future.
The new Sega Nerds design has a very simple, blue, and overall Sega feel to it.