Sonic Unleashed: Full Opening Cutscene, Hub World
by Ryan Bloom
November 2, 2008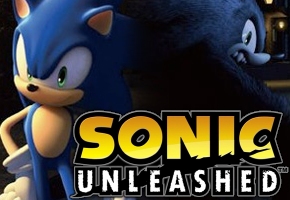 UPDATED with New Links to Video Downloads

Foreign gaming website Ruliweb has posted two Sonic Unleashed videos today, likely from a preview build of the game that they received. The first video is the full-length, 6 minute introduction cutscene to the game, featuring Sonic in a showdown with Dr. Eggman – one that eventually leads to the creation of The Werehog.
Point of interest: While the option to select either Japanese or English voice from the main options menu is interesting, what really caught my eye is the very brief reprisal of Dr. Eggman's Sonic 2006 theme at the start – given the reception that game had, I did not expect to hear any music from it ever again. If you would like to see the above video in High Quality, simply click here.
The second video takes us through the Adventure Field/Hub World portion of Apatos (Greece), starting with yet another cutscene between Sonic and Chip.
Like the opening cutscene, click here to watch this video in high-quality. Though Sonic Unleashed does not yet have an official release date, if preview copies of the game are being sent out to publications it may not be very long until one is announced.
Stay tuned to TSSZ for all the latest on Sonic Unleashed.
Tristan Update 6PM ET: We've gotten some news in that Sega has pulled at least one of the videos offline, if not both by the time you read this.  Hence, we offer you this link to download the files for yourself.  The site is in Korean, so it'll be helpful to tell you the videos of interest are the last two in both the HD and SD lists.