GameKyo: Holoska Town and much more
by Ryan Bloom
November 3, 2008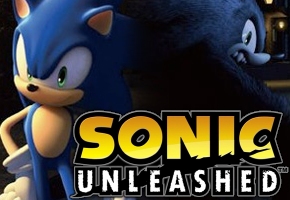 The flurry of new Sonic Unleashed media continues with several never-before-seen gameplay clips
Whew! If this keeps up it might just be more beneficial to write one big "round-up" post rather than a bunch of tiny, smaller posts. Coming out of GameKyo is a new, rather lengthy video that showcases a wide variety of Sonic Unleashed footage.
The video begins with Spagonia at night, as the Werehog is tasked with ascending the inside of a clocktower – the whole sequence is very, very heavy on platforming and swinging. After that, the player explores Holoska's stage entrance and town section. After a brief look at the game's map screen we're treated to a cutscene snippet featuring Amy Rose hugging the Werehog. The video ends with a look at how some NPCs in Spagonia react to the Werehog.
As always, expect more Sonic Unleashed news as it happens here at TSSZ.