Sega Confirms No Changes in JP Unleashed
by Tristan Oliver
November 11, 2008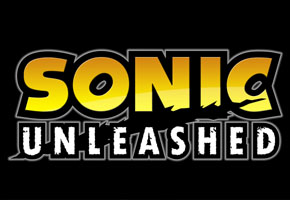 Company Releases Statement After World Adventure Delay
Sega has put fan concerns to rest: the Japanese version of Sonic Unleashed isn't being delayed due to any changes within the game.
MCV reports that Sega has put out a statement on the matter.  It comes on the heels of the Sonic World Adventure site citing concerns over quality as a reason both the Playstation 3 and XBOX360 editions of the game won't be out in Japan until Spring of next year.
The statement reads:
To Sonic fans living outside Japan: Previously we informed you that the release date of Sonic World Adventure (Sonic Unleashed) in Japan on PS3 and 360 will be delayed.

Based on that announcement, some fans living overseas have become concerned that there will be a difference in quality between the version of the game released in Japan and the version released outside of Japan. This is not the case and we apologise for this misunderstanding.

The difference in the international release dates is based on the sales strategy and the manufacturing schedule. There will be no quality difference between the North American/European/Asia release and the Japanese version. Please be assured we are doing our best to deliver a top quality experience to people all over the globe.

We still cannot announce the release date in Japan, but we should be able to do so shortly. Our apologies to Sonic fans in Japan, who we must ask to wait a while longer.
With that, it looks like we're a go for a sort of drawn out launch of Sonic Unleashed domestically, beginning next week in North America.  We'll bring you all the last-minute details.