Sonic Unleashed: Empire City (360/PS3) trailer
by Ryan Bloom
November 14, 2008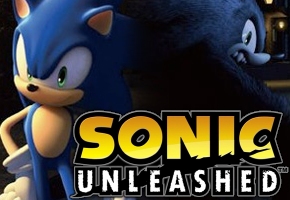 One of the last known levels finally gets its own trailer.
Though we knew its name relatively early in Sonic Unleashed's development cycle, it was not until today that a trailer for Empire City was unveiled. Based on New York City, Empire City is a typical Sonic environment in a long line of city-based locales – filled with winding highways, and massive sky scrapers.
(click here to watch this video in high quality mode)
In addition to all of that, Empire City marks one of the last known environments in the game; according to the list of Achievements leaked sometime last week, there is only one environment left in the game that has not been given a trailer – one that has been relatively secret. Could Empire City be the last of the Sonic Unleashed level-specific trailers?
Stay tuned to TSSZ for all the latest.