Watch Sonic Unleashed on Youtube
by Ryan Bloom
November 19, 2008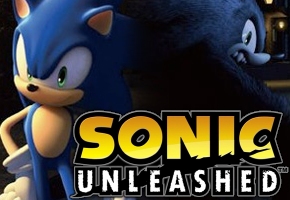 Don't mind the spoilers? See what the Wii version plays like!
Youtube user SonicWorldAdventure has a copy of Sonic Unleashed and is sharing the love with the internet by uploading a play-by-play of the Wii version of the game ten minutes at a time. Obviously, one should expect spoiler material within – this is, after all, pure, unedited gameplay footage of the game as its being played. All dialog is in English, too, giving us our first glimpse at what the voice actors for certain characters sound like, such as Chip, featured in the game's opening tutorial:
(watch this video in high quality mode)
Speaking personally, I would suggest you watch these videos while you can – given that this is gameplay footage, posted in bulk, of a brand-new game, it would not surprise me to see these videos removed at some point in the future (though that is not to say they will be removed – that is just my own personal speculation).