"Cray Castle" Unearthed in Unleashed 360
by Tristan Oliver
December 10, 2008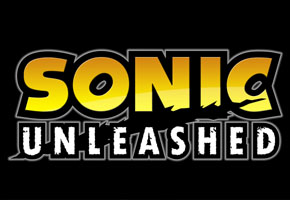 Possible DLC or Lost Level?
A Sonic Retro forumer has discovered possible artifacts of yet unused level data in the XBOX 360 edition of Sonic Unleashed.  Now, there are questions as to whether the data serves any future purpose, or if it will be lost forever.
Endri did some digging on the disc and unearthed three files with the "CrayCastle" surname.  For now, however, he can't figure out the specific contents of those files:
I was checking some of the Sonic Unleashed files of the 360 version, and in the folder Hint (which supposedly has the images displayed in the various hints displayed throughout the game) was a file called CrayCastle_ACT1_001D.dds . Now, Cray Castle? I don't belive this is Chun-nan, because there is already a file called DragonRoad_ACT1_001D.dds . In fact, there are three files with this Cray Castle stage:

CrayCastle_ACT1_001D.dds
CrayCastle_ACT1_001N.dds
CrayCastle_ACT1_003N.dds

I thought this was a regular DDS file, but it is not. It won't open with any of the image editors I use, neither with 3dsmax.

…strange…

[….]

I can't really say what this Cray Castle stage is, since the file names in the files extructure are a mess. And the files in the supposed 3d models directory don't have proper names (they are something like rt_01.ar.01) so I can't really say for sure.

But right at the moment I'm trying to figure out the compression format used in this DDS to try to crack it, so at least we will see what is the main gimmick of this level (or was, since it might be a scraped level as well).
Both the XBOX360 and PS3 editions of Unleashed promise downloadable content.  There is now increasing speculation as to whether "Cray Castle" will be the first of such content.  But that's angered some who believe game developers shouldn't be charging even more to unlock content that's already on a game disc.  In another situation speculated, "Cray Castle" could be a scrapped Unleashed level altogether–bad news for most gamers, but great news for the Sonic research community.
We will be sure to keep tabs on this promising discovery.