IGN: Sonic Unleashed "Versus"
by Ryan Bloom
December 14, 2008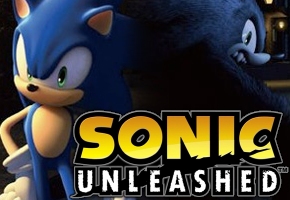 Compares all four versions feature-for-feature

You may remember that, sometime ago, IGN staffer Hilary Goldstein posted a review slamming the Xbox 360 version of Sonic Unleashed, ultimately giving it a 4.5/10 – almost 3 whole points lower than the 7.2 review for the Wii version. For whatever it was worth, it was later revealed that Hilary Goldstein did not even finish half the game before writing his review.
Today, IGN has posted an Insider-exclusive article that pits the Xbox 360 and PS3 versions of Sonic Unleashed against the Wii and PS2 versions, comparing each feature-for-feature in an effort to determine the superior version of the game. Though "IGN Insider" articles are considered premium content (requiring a paid subscription), for the sake of continuing the story, we can tell you that the article unanimously declares the Xbox 360 version of the game to be superior, flying in the face of all the reviews the website has written about the game so far, and, indeed, most of the reviews written about Sonic Unleashed period.
Could this be IGN's apology for Hilary Goldstein's review? Stay tuned to TSSZ for the latest.