Metal Gear Solid Touch for the iPhone revealed
by Ryan Bloom
December 17, 2008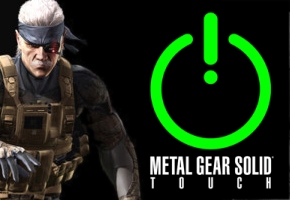 Dance Dance Revolution, Silent Hill and Frogger to follow
In retrospect, it seems so obvious: given that Solid Snake can listen to a physical iPod in Metal Gear Solid 4, one would expect Konami to reciprocate with a Metal Gear for Apple's portable computing devices. That's just what they're doing with the newly unveiled "Metal Gear Solid Touch" for the iPod Touch and iPhone, following a teaser for a "New Metal Gear".
Said to be controlled entirely by the touch screen, MGS:T offers up 8 levels of action based on Metal Gear Solid 4, with the promise of more levels to be added later on. Points earned in MGS:T can be used to unlock iPhone goodies, like images from Metal Gear Solid 4 and wallpapers.
With the announcement of MGS:T, Konami also said to expect versions of some of their other popular franchises to appear on the iPhone, such as Dance Dance Revolution, Silent Hill, and Frogger. This makes Konami one of the highest profile developers for the handheld device and adds to the rapidly growing list of iPhone games.
Could this be another step towards the iPhone gaining the same recognition as the PSP and Nintendo DS as a gaming platform? Stay tuned to TSSZ.