Obama Buys Wii For Children as XMas Gift
by Tristan Oliver
January 9, 2009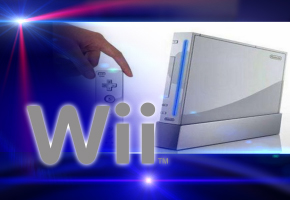 Can Daughters Play?  Yes, "Wii" Can
US President-elect Barack Obama, who urged Americans to turn off the television and put down the video games as a small component of his 2008 campaign for the White House, bought his two daughters a Nintendo Wii for Christmas this year.
The news was dropped casually in a New York Times story, in which Obama says he'll have his hands full with the global economic downturn once he takes office, and where he also correctly predicts a Florida win over Oklahoma in the BCS Championship Game.
NYT's John Harwood notes that Obama has joined his children in playing Wii Sports–specifically, bowling:
Mr. Obama said he'd have his hands full attempting to rescue the American economy. But he has gotten in a little practice in bowling lately on the Nintendo Wii his daughters received for Christmas. Mr. Obama, who famously struggled in bowling during last year's Democratic primaries, said he performs better in the video game.
Barack Obama will be inaugurated as America's 44th president on January 20th.