First @ TSSZ: More Black Knight Screenshots
by Tristan Oliver
January 12, 2009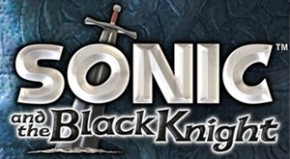 Includes Look at Sonic – Knuckles Combat
For some reading, this will be a rehash, but for others, we wanted to offer the courtesy of putting several new shots of Sonic and the Black Knight in a format convenient for viewing.
Shortly after we ran the first set of screenies that had Sonic and Shadow taking on each other, Hero of Legend managed to unearth the original source of the screenies before anybody else, and posted it as a comment on our original piece Saturday night.  It turns out that Sega has an online repository of screenshots, and it's expected to grow as we inch closer to launch day.
This morning, we are just getting around to putting those shots in our system.  Among the photos, you'll see Sonic and Knuckles duking it out, as well as some nighttime gameplay–with no Werehog in sight.
Stay with TSSZ News as we keep bringing you new information regarding Sonic and the Black Knight.  We thank Hero of Legend for helping us out as well.  If you have any information you'd like to share, be sure to tell us by clicking the "News Tips" tab above.