New Phantasy Star Screens from Ultimate Gen Collection
by Tristan Oliver
January 14, 2009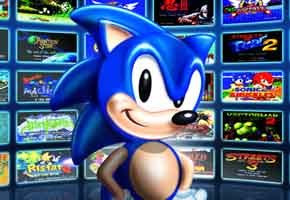 Even RPG Text will be in HD Blotch-O-Vision
Sega released several new screenshots yesterday from the upcoming Sonic's Ultimate Genesis Collection.  They were all from the first four Phantasy Star games, and as has been the case for other batches of screenshots, they are in filtered HD.
That may not be a good thing, especially for an RPG series that includes loads of dialogue.  You'll note in a couple of these shots that even the text falls victim to splotching.  Those who use the HD filter may have trouble reading the dialogue.
Take a look and judge for yourself below.  We'll continue to track the progress of Sonic's Ultimate Genesis Collection, as it's expected to hit stories next month for the XBOX360 and PS3.