Sega to Hold Tallarico Q&A
by Tristan Oliver
January 19, 2009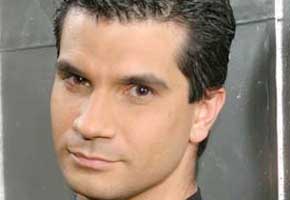 Questions Being Taken Now on SBK Music, Career

Tommy Tallarico is a very busy guy.  He has been for the better part of the last two decades as gaming's premier composer.  His works spans back to 1991, with a resumé including Earthworm Jim, Cool Spot, and MDK–among more than 250 other games.  He's lending a hand in the upcoming Sonic and the Black Knight, and he's the co-creator and executive producer of the Video Games Live! concert series.
However, Tallarico still has time to arrange a question and answer session through Sega–and you can be a part of it.
Via the Sonic City Blognik, the company is taking your inquiries now, and the best of the best will be asked in a follow-up story of similar vein to a recent Q&A Sega held with Richard Jacques.  All you have to do is leave a comment on the page we linked above.
But be warned.  According to Blognik writer ArchangelUK, if you ask about plot points in SBK, you probably won't get an answer–simply because Tallarico doesn't know much about it:
Tommy's unlikely to know specific plot points guys – and even if he did is unlikely to be able to divulge them so bare that in mind, eh?
ArchangelUK hopes for fifteen questions to send to Tallarico.