Rumor: Mario and Sonic Winter Olympics?
by Ryan Bloom
January 22, 2009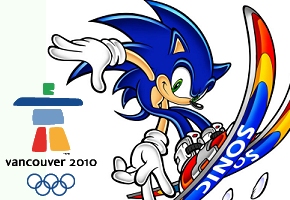 Spanish Magazine hints at the pair heading to Vancouver
Given the success of Mario & Sonic at the Olympics, it seems like a no brainer for Sega and Nintendo to follow-up with another title in the series. According to a news tip sent in to us by user MarkChao, that might be exactly what is going to happen. GoNintendo (via SegaNerds) is reporting that Spanish magazine "Nintendo Action" (Nintendo Acción) is dropping hints that a new Mario & Sonic game will be unveiled sometime in February.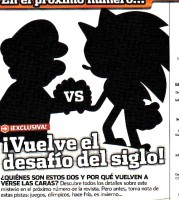 Providing only a silouette image of Mario and Sonic shaking hands, the text in the article reads:
"Who are these two and why do they come to see each other? Find out all the details on the mystery game in the next magazine. But before that, here are some clues: Games, Olympics, Cold, Its winter…"
Seeing as the Vancouver Winter Olympics take place in February 2010, if a new M&S Olympics game were to be announced, February 2009 would be a perfect time to do so. We here at TSSZ will keep you posted.