New SBK Scans from Dengeki DS
by Tristan Oliver
January 26, 2009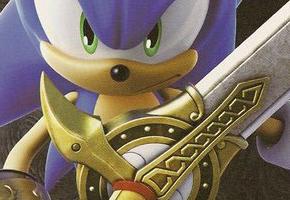 First Look at Tails, Amy Roles
Our friends at Taiwanese site Sonic Hub sent to us new scans from the latest edition of Dengeki DS magazine–and many of you wrote into our News Tips system to also give us the heads up.
Not only do the scans give a first look at how Tails and Amy look, there are also a few new screenshots scattered throughout, both in-game and with cutscenes.  Take a look for yourself below.
Keep checking back with TSSZ News for all the latest information regarding the upcoming Nintendo Wii title.  I'll be in New York next weekend at the New York Comic-Con, where it's expected Sega will show off SBK to the public for the first time.  Reports will follow here shortly.  If you have something to share related to Sonic and the Black Knight or anything Sonic, let us know via our News Tips system.
UPDATE: Looks like there's a bug in our gallery system.  Here are the pics without the need for constant refreshing!