VGChartz: Unleashed Sales Hit 2 Million
by Tristan Oliver
January 28, 2009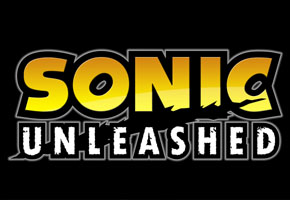 Another Critical Milestone Reached
At best, it's been a chore trying to get hard sales data for Sonic Unleashed in terms of quantity sold.  At present, the "best" data anyone has to go off of is the continuing updates going on at VGChartz.com.  Their data shows that Sonic Unleashed, across all platforms, has hit the 2 million mark for sales–and that's well before the next-gen version hits Japanese shelves.
It is the Wii version selling out the most, according to the site, with approximately 830,000 units sold.  The XBOX360 edition follows with about 480,000.  The PS3 version is trailing behind in sales with 350,000, and the PS2 is right behind its next-gen counterpart with 340,000.
If these numbers hold, it would show significant ignorance by gamers and consumers toward an overwhelming amount of reviews and press that, at best, gave lukewarm reception to Unleashed.
TSSZ News will work to confirm these numbers and find something a bit more concrete in the coming days.