REUPLOADED: SBK Character Model Photos AND Video
by Tristan Oliver
January 30, 2009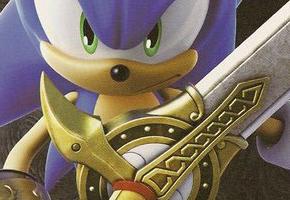 More Proof the Internet Never Forgets
It appears that someone or something (or some company) compelled WiiNintendo.net to completely wipe any mention of both their exclusive pictures and video of character models from Sonic and the Black Knight.  That meant adverse results for two stories we previously published.
While we don't have much information on what exactly happened, we do know that the Internet never forgets, and that these models spread among the community like wildfire…enough so that a French Sonic blog, Spinattack, managed to save those photos.
While the video appears to be long gone, the eleven models are now here, and hosted on our servers, ready for you to view.  So, for those who missed out, fear not.  Our two previous stories are now purged from the database.
UPDATE: We were just sent along the video file, and we've uploaded it for you to view!   (There's been a bit of trouble embedding it, so you'll just have to download it!)
TSSZ News will continue to bring you everything you need to know regarding Sonic and the Black Knight.