New Details: SBK, Sega at NY Comic Con
by Tristan Oliver
February 5, 2009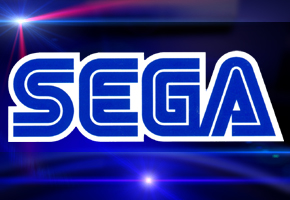 Everything you Need to Know if You're Going
Sega of America has released some more details on what they'll be showing off at this weekend's New York Comic Con via the company's official blog.
At first it was unclear where they would be–or if they registered a booth at all–but that confusion is now cleared up.  SoA will set up shop in booth 1457, toward the back of the convention show floor.  Not only will Sonic and the Black Knight be shown, but so will House of the Dead: Overkill, Madworld, and The Conduit.
There will be a lot of promotions for the other games but, interestingly, not for SBK:
When you come to our booth, make sure you get a card (they're business card sized) to keep track of the games you've played. Once you've played The House of the Dead: Overkill, Madworld & The Conduit, you'll get a free t-shirt (while supplies last)! You'll also be able to pre-order a copy of Madworld right from our booth.

We've got autograph sessions with Platinum Games (the developers of Madworld) and High Voltage Software (the developers of The Conduit) happening all weekend. Platinum Games signings are Friday 11:00 AM – 1:00 PM, Saturday 2:00 PM – 4:00 PM, and Sunday 10:00 AM – 12:30 PM. High Voltage Software signings are Friday 2:00 PM – 4:00 PM, Saturday 11:00 AM – 1:00 PM, and Sunday 1:00 PM – 3:00 PM. As a special treat, on Saturday ONLY we will have some of the voice actors from The Conduit available for autographs from 10:00 AM – 11:00 AM and 4:30 PM – 5:30 PM.

As if all that weren't enough, there's still more! If you come to NY Comic Con dressed as a Valkyria Chronicles character, you'll get a free copy of the limited-edition Valkyria Chronicles art book (while supplies last)!
The Phantasy Star Universe trivia contest will also take place at the booth throughout the weekend.
Though the Comic Con starts tomorrow, I will be on the show floor during the day on Saturday, working hard to give you every possible detail I can out of what Sega is has on the show floor.