Nintendo Power: 8/10 for SBK
by Tristan Oliver
February 6, 2009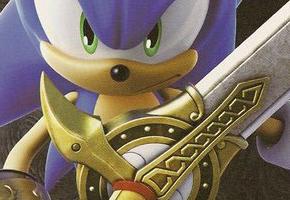 First Review Already In
For subscribers of Nintendo Power–your March issue that's in the mail any day now will reportedly come with a review of Sonic and the Black Knight, more than a month ahead of release.
There are very sparse reports on message boards from those who already have the issue, and they are divulging the score–the game, an incredible source of debate and controversy upon its announcement, has received an 8 out of 10.
You may remember that Nintendo Power also gave an 8/10 to the Wii edition of Sonic Unleashed.  Most of the gaming media fell closer in alignment with a 7 score for this edition.
We do not know any more details on the written component of the review, and we are working every source possible to obtain a scan of it.  If you have the new March 2009 issue of Nintendo Power and can provide us with a scan, let us know via our News Tips system.  You will receive full credit for your efforts.
TSSZ News will give you every score and every media opinion on Sonic and the Black Knight from every corner of the earth.  Also, don't forget that I'll be in New York City tomorrow afternoon for Sega's first public preview of the game.  You'll be able to read new details and my impressions of SBK beginning Saturday evening.