New York Comic-con '09 in Pictures
by Ryan Bloom
February 7, 2009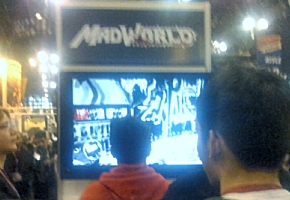 See a show-floor view of Sega's booth.

As Tristan heads home after his day at the New York Comic-con, he has sent along some photos he took from Sega's booth before leaving. Photos include tickets to see The Conduit and Mad World, three pictures of the SBK demo kiosk, and one picture each of the Mad World and House of the Dead Overkill demo kiosks.
Stick around to see more NY Comic-con '09 content as Tristan gets home and sorts through all of the day's media (I hear he has some audio for you guys to listen to).