New Video: German SBK Trailer
by Tristan Oliver
February 12, 2009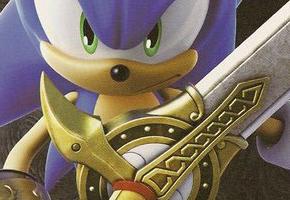 UPDATED with New, Working YouTube Video

Gameone, the video game program from MTV's German outlet, recently got a sneak peek at Sonic and the Black Knight, and an extended video of that is now circulating the Internet.
Unless you speak the language, you won't make much heads or tails of what's going on–we're working to get a rough translation from our friends at Spindash.de–but you will get a look at some of the multiplayer options available in the game, as well as how interactions with townsfolk will run.  Also, it appears that while Knuckles, Shadow, Amy and Blaze will have major roles in the game as was expected, Silver doesn't appear to fall in that category.  If nothing else, you'll have a look at plenty of new footage from all facets of the game.
Take a look below, and keep checking back for all the latest surrounding Sonic and the Black Knight.
UPDATE: The first video was apparently deleted, but thanks to Keydown, another one was discovered!  That new link is below.