Commodore 64 Games Coming Soon to Wii Virtual Console
by Tristan Oliver
February 17, 2009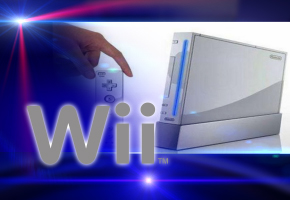 Gamers Crack the Cryptic Clues
The most classic of classic gamers will appreciate this–it appears Nintendo will be bringing old Commodore 64 titles from the 1980s to its virtual console.
The company first dropped hints toward the possibility in Monday's Virtual Console and WiiWare update.  Promises of a "fun surprise," it was said, were on the way:
We can't tell you the secret just yet but maybe we'll offer you some hidden clues. From AZ to NC, if you're a fan, your applause could rattle your walls, windows, door. You might enjoy this news whether you live in a brick house or Vanderbilt dorm. Even people living along Route 286 in rural Pennsylvania ought to be excited. It'll feel like a bunch of birthday greetings and, really, who could ask for more? But that's about all we can say for now, so be sure to check future Wii-kly Updates.
Gamers online quickly deciphered what all the clues had in common:  Route 64 goes between Arizona and North Carolina, The Commodores had a hit single with Brick House, and rural Pennsylvania is home to a little down called Commodore.
There's no word on what C64 titles are planned for the Virtual Console, or when they will be made available.