CA Gaming Law Ruled Unconstitutional
by Tristan Oliver
February 23, 2009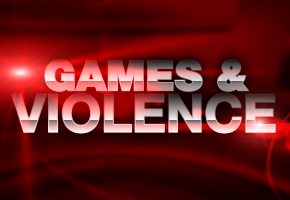 Law Limited Violent Game Sales to Minors; Required Special Labels
The 9th US Circuit Court of Appeals has ruleda 2005 California state law that restricted the sale of "violent" games to minors unconstitutional.
The decision was unanimous in a three-judge panel, according to Reuters.  In short, the panel found that the law, which required games deemed violent by the state to carry a large "18" label forces those games to carry a state opinion.
In addition, the law, like many other state laws that have been struck down by the courts, would have barred the sales of those games to minors.
The panel also ruled that California failed to produce enough evidence to prove that the games in question caused harm on children.
Passed in 2005, the decision affirms a lower court ruling that banned the law in 2006, which the state, under governor Arnold Schwarzenegger, appealed.  Now, some lawmakers, including notorious anti-violent game advocate Leland Yee, are urging the governor to appeal this decision to the U.S. Supreme Court.
The California state senator told Reuters he envisioned a Supreme Court showdown:
I've always contended that the…law the governor signed was a good one for protecting children from the harm from playing these ultra-violent video games.  I've always felt it would end up in the Supreme Court.
What do you think?  Is California state government wasting its time (especially amid its own budget crisis,) or do you think the Supreme Court needs to tackle violent games once and for all?  Let us know in the comments below.