Blognik Publishes First Part of Tallarico Interview
by Tristan Oliver
February 24, 2009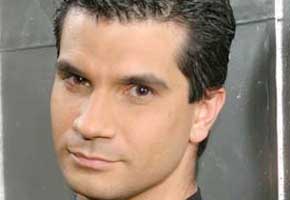 Confirms 3 Tracks Produced for SBK
Tommy Tallarico is a big name throughout the entire gaming industry, and he's revealed that he will have at least a bit of a big role in the upcoming release of Sonic and the Black Knight, with three of his songs making the final cut.
The composer answered questions from Sonic fans via the Sonic City Blognik, and the first part of that interview was published Monday.  Like many in the community, he claimed that while he has been a lifelong fan of Sonic, he hasn't been pleased with the series' current direction:
I've been a Sonic fan from the very beginning. The Genesis/Mega Drive was always one of my favoite platforms… both to play games on and to write music for. The first time that drew me to Sonic was the amazing music. Hearing Green Hill Zone for the first time just blew me away. It's one of those songs that you just instantly like the first time you hear it. I was also drawn in by the amazing speed of the character. I remember just being in awe that a character, level and graphics could move that fast. What were they calling it at the time?? Blast processing or something? Whatever it was… it was damn cool.

[….]

That being said, I'd be lying if I said I've been happy with where the Sonic games and franchise have gone. Maybe I'm just more of an old school type of guy, but I always thought the 2-D Sonic games had more playability and fun factor than the 3-D stuff. I hope that statement doesn't offend anyone, it's all just personal opinion and taste I suppose. But I really have a fond place in my heart for the 2-D Sonic stuff.
Later in the interview, Tallarico discussed what he contributed to SBK, the experience he had collaborating with Jun Senoue, and the past they share:
A few years ago I had invited longtime SEGA composer Jun Senoue to one of my Video Games Live shows in San Francisco. I had always been a fan of his work and when my friends at SEGA in the U.S. said he'd love to come out to one of our shows I was really excited. I believe it was at that first meeting that I might have given him one of my soundtracks… but I don't remember exactly. We kept in touch over e-mail and eventually he moved back to Japan. I couldn't believe it when he sent me an e-mail asking to do a few tracks for the game. He also mentioned that my very good friend Richard Jacques would be working on the title as well. Along with Koji Kondo, Nobou Uematsu, Jason Hayes (Warcraft) and Michael Giacchino (Medal of Honor)… Richard is one of my favorite game composers and by far one of the most talented. It's extremely rare in our industry that Japanese developers go overseas for music. I mean, sure I've worked on a bunch of games put out by Japanese companies like Konami, Capcom, Namco, etc. but you're never asked directly by the Japanese… it's always something like a U.S. or European developer who was doing the game for the publisher who had a secondary office in the U.S. Very rare that is directly with Japan. The only other time I had been asked to do something like that was when I worked directly with Miyamoto on Metroid Prime… again… one of the highest honors I think any person working in the industry could ever dream of.

Jun had given me a couple of movie files for different levels and the challenge for both me & Jun was to see if I should focus on doing orchestral or rock-n-roll… or maybe a combination of both. I ended up sending Jun about 7 or 8 quick 30 second demos. Some just orchestral, some just rock and some that had a little of both. Originally I was only supposed to be commissioned to do 2 songs that were 2 minutes each in length. Jun and the producer ended up liking 3 of the demos I had sent so they asked me if I could do 3 instead of just 2. Of couse I said "HECK YEAH!" They were leaning towards the more orchestral stuff and a few of them had some possible guitar parts. Both myself and Jun play guitar so I had asked Jun if he would like to play on 2 of the songs. I always love the idea of collaborating with other composers and musicians and he agreed.

To be honest, I have no idea what the final names of the 3 songs are (I guess I should ask Jun!) and I'm not sure which levels they are going to end up in. My inspiration for the project was to try and write great music that people would want to hear even after they turned the machine off. My love and knowledge of the franchise and character was enough to go on for me in order to write the music.
More of the interview will be published in due course, but part one is available for review–your question may have already been answered.