Watch the Orchestral Sonic Medley
by Tristan Oliver
February 26, 2009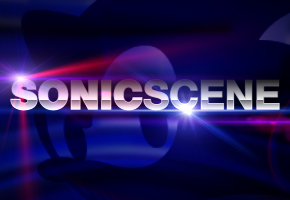 Recorded from Taiwan Video Games Live Session
I admit, I have a very soft spot in my heart for orchestral music.  It is one of the main reasons why I find the soundtrack to Sonic Unleashed one of the best efforts in the series thus far.
So, I was pleasantly surprised when, inmy inbox this morning, I found a link to a Blognik post yesterday containing a YouTube video.  It's from Taiwan, and it's from the global Video Games Live tour, organized by Tommy Tallarico.
A couple minutes in, the fun begins.
A concert spectator caught on camera the entire medley performed from the original Sonic the Hedgehog.  It's done by a full orchestra, and it's quite lengthy…and good.  You haven't lived until you've enjoyed the Green Hill Zone theme in non-synth bliss.  You'll notice as you watch below that a brief history of Sonic plays on the large monitors as the orchestra plays.
Now, if only a clean copy of the medley could be recorded to CD…
A big thank you goes out to BlackHawkOmega for sharing the link.  If you want to share something with us, you can do so by clicking "News Tips" at the top of every page.