Cover Art for SBK Soundtracks
by Tristan Oliver
February 27, 2009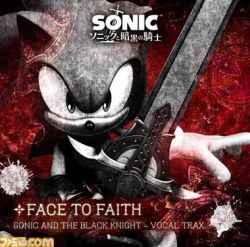 Both OST Covers Maintain Medieval Theme
French Sonic Eversonic.fr has obtained the cover art for both soundtracks to Sonic and the Black Knight.
Both soundtracks, vocal album Face to Faith and true OST Tales of Knighthood, are expected to be released in April.  You can pre-order both now through our partner site CDJapan.
Take a look at the cover art in the gallery below.  Thanks go out to Fox Gungrave for sending in this bit of information.  If you have something to share, you can let us know by clicking "News Tips" at the top of every page.