Retro Sonic XG Port Coming to…Wii
by Tristan Oliver
February 27, 2009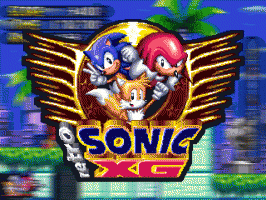 Taxman Makes Surprising Announcement on Heels of Interview
Just days after a recent interview to remind Sonic fandom that the project still exists, Christian Whitehead, known to most as The Taxman, has announced a rather…unorthodox port of Retro Sonic XG to the Wii.
That is according to a post on Sonic Fan Games HQ that, we've now learned, only pokes fun at the ColecoVision as a previous system that uses a remote style control system.  The news apparently has been known to a select circle of the community, and had been hinted at by the Taxman himself prior to his one sentence announcement in the thread:
…Although Dreamcast is becoming less feasible, I'm pushing the capabilities of my software rendering library harder now, and since the DC is too slow to do software rendering at 60fps I'd have to go the hardware rendering route as I did with the last port. However, I don't want to compromise the neato effects that are in RSXG… so I think you'll most likely be playing it on a certain remote swingin' system.
Many fans were hoping for that Dreamcast port.  Still, the details of how the SFG will exactly be ported have yet to be released.  However, the first major component of Retro Sonic XG is expected to be released this year for the desktop.  We'll keep you informed of developments surrounding the SFG.
EDIT: You'll note we've updated the story per the comment by Taxman.  It seemed a little far-fetched that the game would go to the ColecoVision…we published it because it appeared a lot of people on that thread were just as fooled.  TSSZ News regrets the error.