"You Will See the Werehog Again," Says Tetsu Katano…At First
by Tristan Oliver
February 28, 2009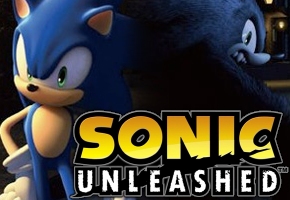 Return Surmised as Part of Sonic Unleashed 2
Sega may have to again get into damage control mode.
Speaking to Videogamer.com, Tetsu Katano, the director for Sonic and the Black Knight, fielded a few questions about Sonic the Werehog, and the alter-ego's appearance in Sonic Unleashed.  The concept and mechanics of the Werehog were widely panned by the gaming press, and only received slightly better by Sonic fans.
Videogamer.com leads into the Werehog with the question of whether creating him was a mistake.  Mr. Katano notes the Sonic Team was pressed for time when making the game:
In principle, I think that the users are always right. They're the ones paying the money and playing the games. If they don't enjoy it, they're not going to buy it.  I don't think that producing the Werehog was a mistake per se, but there were a lot of things we could have done better if we had more time and resources.
But it's the next question from Videogamer.com that has so many Werehog haters scared.  When asked about improvements to the Werehog and, point blank, whether he will return, Mr. Katano confirmed he'll be back, only to dance around the issue as he continued to speak:
For the improvements, I can't think of anything right now off the top of my head. If I think of any ideas then Sonic Unleashed 2 will be the time for that, so I don't really have an answer for that. But you will see the Werehog again. I like Secret Rings very much, but when it came to making (Sonic and the Black Knight) we chose to do something different. All the good things about Secret Rings belong to that specific game. So in the same way, unless we're going to make Sonic Unleashed 2 you might not see him again. But if we are going to make it, you might see him again. It's a possibility.
The mere fact that Mr. Katano is speaking about the Werehog may indicate something is up.  But keep in mind that the Werehog's next appearance could be in something as minor as the upcoming Mario and Sonic at the Winter Olympic Games, wheremuch of the current Sonic cast of characters will be used.  Murmurs of the next Sonic Unleashed-esque title have been thrown about for a while now, but with assurances that the Werehog would be absent.
We want to know what you think about this in the comments below.  Thanks go out to Sonication and Sonikku Master for sending the information in.  If you have a news tip to share, tell us by clicking "News Tips" at the top of every page.