Treasure Trove of New SBK Images
by Tristan Oliver
March 2, 2009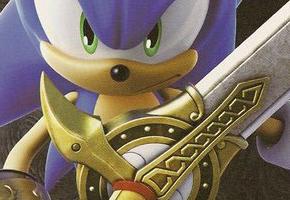 Good Find Leads to Plenty of Good Looks
If you haven't made up your mind yet on whether to give Sonic and the Black Knight a chance, perhaps you need another dose of eye candy.
Thankfully, we have a pretty big prescription–several new gameplay images, courtesy of Gamespot.  There are far too many to host here, so we'll just send you off to look at the slideshow for yourself.  There appear to be at least a couple dozen new images, and almost all of them have Sonic exploring his medieval surroundings, or getting close to taking out some mean looking enemies.
Thanks go out to Sonic's Clone, who passed the link along at the end of one of our stories over the weekend. Stay with TSSZ News as we bring you everything you need to know about SBK up to tomorrow's domestic launch and beyond.