IGN Mocks Angered Sonic Fans in Podcast
by Tristan Oliver
March 6, 2009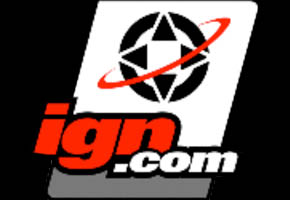 Attempts to Quell Bias Accusations
IGN staff are fighting back against the Sonic fanbase.
On the heels of a poor review for Sonic and the Black Knight and further accusations and questions on whether staff played the game enough to write that review, IGN's Matt Casamassina, joined by fellow staffers Daemon Hatfield, Craig Harris and Mark Bozon defended their opinion in a podcast released yesterday…by mocking those making the accusations.
You can take a listen for yourself below.  The component of the podcast is dedicated to discussion regarding SBK.  They start off by making fun of an angry letter they received regarding the 3.9 score given by Casamassina, and quickly reference the situation regarding Hilary Goldstein, when we uncovered evidence that suggested he did not finish half of Sonic Unleashed in preparation for his equally poor review.
The team supports Goldstein and his words, saying he played a debug copy of Unleashed prior to his review, before moving on to the final edition.  It is unclear whether his gameplay on the final edition had any impact on that review.
It's added in the podcast shortly after Goldstein's review is mentioned, "Fact checking is not important."
Take note, however, at something said around 2:44, when the team is criticizing SBK for not having any classic Sonic loops.  One of the staffers noted he didn't see anything, and, quote, "I was there for the whole two hour play period."
If nothing else, those words may confirm that IGN staff only spent two hours on the game.
The team quickly backtracks and adds that the game, in their view, was only two hours long, "outside of extra missions at the end."
That is the point of contention.  Our previous story regarding Casamassina's IGN review brought into public knowledge the fact that Sonic and the Black Knight fools gamers with a fake ending, only to have quests continue with characters such as Knuckles and Shadow toward the game's actual ending.  If those quests are what IGN refers to as the "extra missions," it may only infuriate some in Sonic fandom even more.
There is no direct mention in this podcast regarding the mechanics of the single-player mode beyond Sonic.
You'll also hear continued comparisons between SBK and the classic Sonic franchise in the clip below.  After you listen, we want to know what you think of these crass comments by sounding off below.