Black Knight Bumped to #20 in British Charts
by Tristan Oliver
March 25, 2009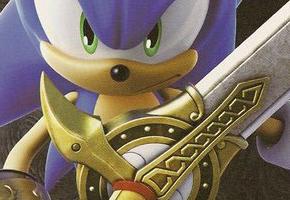 M&S Olympics Beat Out MadWorld, Overkill
The latest sales charts from Britain show that Sonic and the Black Knight is holding its own in the mix of multiplatform fare.
SBK actually jumped up one spot to #20 for the week ending March 21st.  Don't get too excited though–last week was the first full week the game was on sale.  SBK hit #21 the previous week, only being available two out of the seven day week.
Still, only Empire: Total War beat out the game for top Sega title, coming in at #15.  Interestingly, Mario and Sonic at the Olympic Games is still a contender, coming at #28.  The game beat out the debut sales figures for MadWorld, as well as edging out sales for House of the Dead: Overkill.
Taking the top of the charts last week was Resident Evil 5 for the XBOX 360 and PS3, coming in at #1 and #2, respectively.