Wii System Menu 4 Allows SD Card Storage
by Tristan Oliver
March 26, 2009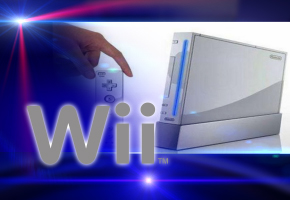 Games can be Booted from Memory Card
Yesterday at the 2009 Game Developers Conference, Nintendo pleasantly surprised many frustrated Wii gamers itching to store old Virtual Console games off the console with a new Wii System Menu.
The new version allows gamers to offload VC titles to a SD or SDHC card.  Those cards can have a capacity of up to 32 GB.  From there, the new "SD Card" channel can load the titles back into the Wii system memory.  The process only takes a few minutes.
Homebrew Channel users were initially concerned the new update would pose system problems.  That does not appear to be the case, according to several accounts of Homebrew Channel users who have downloaded the 4.0 update.
Nintendo had a plethora of other announcements at the GDC yesterday, including the addition of old-school arcade titles as part of the Virtual Console Arcade, a new Legend of Zelda for the DS subtitled Spirit Tracks, the confirmation of DSiWare coming to domestic shores with similar price structures, and two special cartridges for the upcoming DSi launch–those that will only work with the DSi, and hybrid cartridges that will still work on an original NDS, but have special features enabled when plugged into a DSi.