Sony's bandwidth fee comes under fire
by Ryan Bloom
March 27, 2009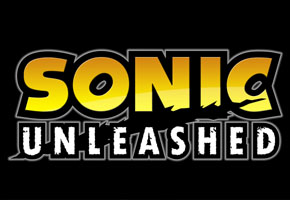 Is this why there hasn't been any Sonic Unleashed DLC for the PS3?
Over at SegaNerds, staff writer Graham poses an interesting question: "Is Sony's bandwidth charge hurting downloadable content?" For those who aren't in the know, it was recently revealed that Sony announced to developers back in October that they would begin charging a fee to post DLC on the Playstation Network. This fee, according to Sony, is meant to cover the cost of download bandwidth.
This announcement comes hot on the heels of downloadable content releases for the Xbox 360 version of Sonic Unleashed – but a complete absence of that same downloadable content for the Playstation 3 version of the same game. SegaNerds wonders: Is it Sony's new bandwidth fee that is holding back the downloadable content for the game? Past games like Battlefield: Bad Company have seen DLC launch simultaneously on both the Playstation 3 and Xbox 360. But that was in June 2008 – four months before Sony started charging for Playstation Network bandwidth.
However, to some developers, paying for bandwidth is nothing new. For years, PC developers like Epic Games and Valve Software have personally hosted their downloadable content – no doubt racking up quite the bandwidth bill. But to many console-exclusive game developers, having to pay for their own bandwidth is a new concept:
"It definitely makes us think about how we view the distribution of content related to our games when it is free for us to do it on the web, on Xbox Live, or any other way – including broadcast – than on Sony's platform," one publishing source said. "It's a new thing we have to budget. It's not cool. It sucks."
Reportedly, if a 1 gigabyte file is downloaded one million times, it could cost the developer an additional $160,000. Not even demos are safe, as the fee covers all downloadable content on the Playstation Network. Both the Chun-Nan and Spagonia DLC for Sonic Unleashed come in at around half a gigabyte in size.
What do you think? Will the Playstation 3 ever see the Sonic Unleashed DLC? Should Sony be charging for Playstation Network bandwidth? Is charging for Xbox Live Gold a worthwhile way to recoup the cost of things like bandwidth? Sound off in the comments.