10th Anniversary Special Statement: Why I Do It
by Tristan Oliver
April 2, 2009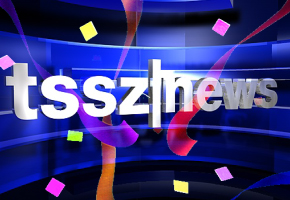 Special Comments and Announcements from Tristan
TSSZ.  TSSZ News.  Sonic Scene.  The Super Sonic Zone.  "That shithole news site which we do not speak of."
No matter what you know this website as, it's marking its tenth anniversary today, April 2nd.
I've seen and covered a lot of news in my time.  I've seen the launch and fall of the Sega Dreamcast, Sonic become a one-console hedgehog to a multiplatform beast of a werehog.  I've seen the entire landscape of gaming change in a few short years.  I've been lucky enough to talk to those within Sega on the state of Sonic, and hear opinions from people outside those walls.  And I've seen this community evolve and flourish.  I make no claim that this website has been around all of the past ten years, but I know I have.
In the old TSSZ days, the Special Statement was a more urgent notice I would post to our readers, telling them what was going on–if there would be an unexpected lack of updates, downtime, et cetera.  Today, I am reviving the Special Statement, as I feel it is the only means to properly convey to you what is almost wholly my opinion.
For the longest time, this article was going to be called "Why they Hate Us."  Who are "they?"  "They" are the individuals who, in our current incarnation especially, abhor the type of coverage we present to you, giving it a tabloid label.  "They" don't like how we question authority, or one another. "They" think we put quantity over quality; page views over personal pride.  "They" believe that this site and I are the genesis of all that is wrong with Sonic fandom, and that we do not wish to suppress conflict, but embrace and provoke it. "They" promote us when we give them more appealing attention, and claim bias when we don't. "They" have tried to silence the good work of the rest of our staff, simply on the basis that their story is a TSSZ News story.  "They" have tried to target me specifically, with methods spanning anywhere from arbitrarily banning me from forums where I gather most of the news you see here without warning or explanation, to attempting a defamation of sorts toward this website in general at every point possible, to attempting to defame me personally with matters unrelated to this realm I report in, to calling my cell phone at odd hours of the night and broadcasting audio from disgusting pornography.
Yes–that is what I, as founder and administrator of this site, have endured in not even the past year…it's more like the past six months.
I have always accepted that position–as the head of a news source where many gamers get their news every day, I have no choice.  My philosophy has always been that if I can't endure criticism relating to this website, I am in no position to write about topics that ultimately criticize others.
The problem is, trying to form an article that has rooted embedded in hatred requires me to look at my own shortcomings, and where and how I express hatred.  And that's when I realized that, contrary to popular belief, I have no disdain for anyone or anything that I cover.  "They" may not like how news is presented here, but I have always kept matters of controversy related to who is doing what within the Sonic and Sega communities, and never use personal details to start a personal grudge.
My purpose of bringing TSSZ News back to life last year was not to smear or trash or defame and walk away to the next big thing smiling; it was simply to inform.  It still is.  And it always will be.  And while "they" can't move on from matters reported months ago, I am able to move right along with the next day's news…and it's evident many of you reading this possess the same ability.
I believe our team does a very good job at it.  Out of the nearly 1,500 articles we've published in this incarnation, only four have required clarification or a complete retraction (including, unfortunately, today's faux news about the XBOX360 "emulator"–that's one way to spoil a birthday party.)  That's a 99.8% accuracy rate for our stories.  And when something does go screwy, I make sure it's noted, in public, for all to see.
So, why do they hate us?  They're not necessarily competing with me for content.  They have very little at stake in what I report, other than a bit of pride.  No sites have shut down out of spite from the work we do–in fact, some of our reporting has helped mend fences, yield apologies, and put the fire to the feet of those who have done wrong, giving comfort and hope to those who have been wronged.
That's when I did take a hard look at our visitor numbers–our "ratings," if you will.  Since TSSZ News was revived around this time last year, we have received just under a million unique visitors.  I'd have to check, but I think that's more visitors than at any point in TSSZ's recorded history.  Are "they" jealous?  That shouldn't be the case either–this may not be the most popular site in Sonic fandom–especially since we don't have a proper corresponding forum like many of the sites do these days–andt I never intended this site to gobble up everything in its path.
Success, to me, is based on whether those who do visit actually read the stories, and consider the wider context of the content.  I am successful and my staff is successful if our stories make you think, and think critically about the games you play, the community you're a part of, and why you're involved in both.
I admit–there have been some stories in the past year especially that I felt have been too charged for me to take on.  While I believe unpopular stories need to be told, some stories and suggestions for stories are too personal, and that's where I draw the line, and will always draw the line.
To many, that may sound far too idealistic and too high a standard for a Sonic the Hedgehog fansite.  Many crack jokes that the Internet is "serious business," and that I take what I do here far too seriously.  Sadly, these individual are part of "them," not realizing that the way many get their news has changed rapidly, and that TSSZ is simply a microcosm of that change.
So what if we have standards similar to newspapers?  Many American newspaper owners have filed for bankruptcy in the past few months, and many more are forcing their employees to take unpaid days off, just to balance budgets and appease stockholders.  So what if we're too tabloid or aggressive?  The television stations who pioneered that format are now facing declining viewership, sinking ad revenue, and are actually pooling resources with one-time competitors in some cities.  And those other sites filled with crass commentary and irrelevant nonsense masking themselves as blogs to get away from holding themselves to decent standards?  As the Internet becomes the world's primary source of information, those sites will ultimately have to shape up, or ship out.  This site and everyone involved in it is part of a vast new generation of journalists, one that
How do I know this?  TSSZ adapted the blog format once, from the time of Sonic the Hedgehog's release in late 2007, to around April of 2007.  It did not last very long.  Simply put, there are too many sources of news for one to risk alienating an audience in the name of insults, lulz and dumb rhetoric.  Play that game, and readers will read elsewhere.  People are intelligent; that's why they turned off the other mediums and turned to the Web.  That's how the New York Times, despite a sagging print circulation, remains above ground on a strong online presence.  That's why TV shows stream online.  That's how this intertwined network of billions of computers have become breeding grounds for good, original content.
Before that particular reinvention, TSSZ managed to serve our loyal readers as a general content site, not just with news, but other fare you would now likely see widely scattered throughout the community today.  I could have presented TSSZ today as a means to not just get your news, but also fan art, downloads, and what not–it worked quite well back in the day.  But I didn't.  Why?  I believe TSSZ has evolved well beyond that stage of life.  This website has the most comprehensive coverage of Sonic news and perspectives anywhere–period.  It is what I built TSSZ's reputation on from the very beginning, when the news division launched as TSSZ Action News on April 2, 1999.   It is fair, it is detailed, and it isn't afraid to dive into topics others wouldn't touch.  It's why our readerbase has grown leaps and bounds in just the span of a few months.
But I don't do it for the readers.  Really.  In fact, I'm not sure I do it for anybody.
I do this because as a reporter, I see the differences between a casual fan, a new generation apologist, a retrofag, and anything in between.  But as a person, I see a constantly expanding base of fans who enjoy the same things I do–Sonic games, and Sega games.  As a reporter, I see the differences between the fans who have toiled for years and years on their fan game and the ones who haphazardly put something together, lifting the hard work of others.  But as a person, I only see fans who are merely trying to create something not necessarily as a means of idolatry, but to say to Sega and the Sonic Team "thank you for giving us something we care about."  As a reporter, sometimes there's too much drama to sort out.  I know though, as a person, these are merely passionate fans who care deeply about the games they play.
There can be many things wrong with all of these situations, looking from a reporter's perspective.  But as a person I keep asking myself, is there really anything wrong with this picture?
Sonic fandom can only expand from here in the next ten years, and I hope to be here most, if not all of that time to bring you the stories you care about and the news that matters to you.  I'm here now and in the future because I care.  All of us who work on the site care.  And once I came to that conclusion, I think I understood why "they" hate us–we care enough to bring you everything we can in one format, while "they" only strive to force and enforce their own points of view through many channels.  Our success is based on our singular focus as a news source, and as a result, our team does it better than anyone else.  I can only hope "they" don't stretch themselves too thin before it's too late.
—-
The tenth anniversary does provide an opportunity for further evolution, and I'd like to announce some of those changes now.
New News Tips and Commenting Policies: TSSZ News has been lucky enough to have a sort of "unwritten" policy regarding comments and submitting news tips.  Simply put, use common sense.  Don't demean or use inflammatory or otherwise offensive language.  When I've made edits to comments on this rationale, they have been understood and accepted.  However, after two faux news tips–two too many, in my mind–and several story responses getting a tad harsh, the time felt right to put these policies in writing, and warn of consequences if the guidelines aren't followed.
Reworking the Breaking News Bar: It won't happen overnight, but in the next couple of days and weeks, you'll notice that when there's breaking news, it won't be so…in your face.  As the bulletin is made available on the front page and every news story, the information is pretty hard to miss nowadays.  So, I will be working to have it flow better with the overall design of the website, and that will include toning down the font size some.  That said, I'm tinkering with the idea of devising a system that sends breaking news alerts right to your cell phone.  We'll see.
iPod Touch / iPhone Friendly: This was actually implemented a few weeks ago.  If you check TSSZ News on your iPod Touch or iPhone, you'll see a radically different look, one that's much easier for mobile users to navigate.  This will make it easier for you to keep up with the day's top stories, no matter where you are.
Fans on Friday: This may sound contradictory to some of what's been posted above, but we want to give greater exposure to the work fans produce every day.  So, in the works is a new recurring weekly segment that will exclusively showcase those fan projects.  The material can span anywhere from a fan game to art projects, and even entire web sites.
Good Question: Beginning soon is a new segment where you ask TSSZ News a question, and we go find the answer.  Wondering why Yuji Naka left Sonic Team?  Confused about how to get by that blasted barrel in Carnival Night Zone?  Why does that rotten forum moderator keep editing my posts?  How do I find time to constantly post here?  Ask.  The good questions–and their corresponding answers–will be published.  Information on how this will work will follow soon, but trust me–it's really simple.
I am indebted to every single visitor of TSSZ News over the past ten years.  Your loyalty and desire to know has fueled my own aspirations to make this site the best it possibly can be.  Even if you are one of "them"–you are always welcome to voice your opinion here, and unless you've knowingly disobeyed the guidelines set forth, that voice will always be heard.
Thank you all, from the very bottom of my bleeding blue heart.