MadWorld Price Plummets in the UK
by Paul Street
April 3, 2009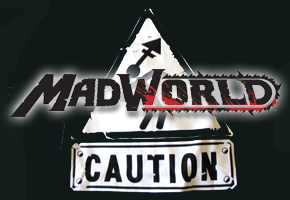 As Low as £16.99 In Some Online Stores Two Weeks After Launch
Some online UK retailers have resorted to slashing the price of Platinum Games first Sega published title MadWorld to try and shift more copies. Released only two weeks ago to the day one online retailer Gameplay has slashed the RRP price of £34.99 to just £16.99.
They aren't the only ones. Game is selling it for £19.99 while it's going for the slightly lower price of £17.99 at Gamestation.
Good news for 'hardcore' Wii gamers looking to buy a title with substance but bad for Sega who's title just hasn't performed well in the UK at all appearing towards the bottom of the UK All Format Chart on week one before vanishing off the top 40 altogether in week two.
All of which is a shame because MadWorld is certainly a lot better than most of the games released for the Wii recently. How good? Well TSSZ News will have a review of the game up towards the beginning of next week.
Source: Darkzero