UK Fans: Win a Signed SBK Script
by Tristan Oliver
April 6, 2009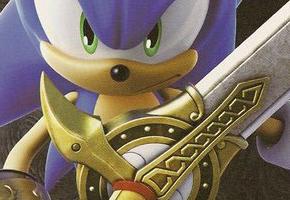 Blognik Teams Up with Digital Spy
Do you know who Sonic's sidekick is?  (You better.)
If you do, and you reside in Britain, you can win an autographed copy of the game script for Sonic and the Black Knight, courtesy of Digital Spy, the Sonic City Blognik, and Sega of Europe.
The contest was alluded to some time ago with ArchangelUK posted a photo of it, but it now can be won by a lucky fan.  Runners-up will receive SBK inflatable swords and some SEGA vinyl stickers.
Be quick, though, the contest ends Friday.  You can head here to participate, but for now, the winner will only be out of the UK.  AAUK noted on the Blognik this morning that he is working to change that.