Unleashed DLC #3: Holoska Adventure Pack
by Ryan Bloom
April 9, 2009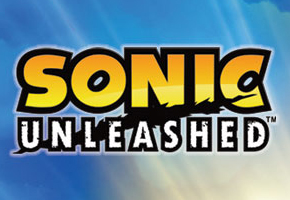 6 new levels for the northern region of the game

Having been two weeks since the Spagonia Adventure Pack, it's time for another batch of Sonic Unleashed DLC. This time it's the icy floes of Holoska, Sonic Unleashed's equivilant to Alaska. As always, it's four daytime levels and two nighttime levels for a price of 250 microsoft points (about $3.12). The download itself clocks in at 504.81mb. The official download description follows:
Download an all-new Holoska adventure!

Covered in snow, this northern land dotted with houses made of ice will let you play four daytime & two nighttime levels, but be warned – you'll have to maneuver through some icy caverns and sharp icicles! This pack includes four brand new stages and two new missions.

Be sure and download the other location packs to unleash the full Sonic experience!

Note: These levels are accessed in Holoska, so unlocking Holoska is a requirement to play these additional levels. There are no refunds for this item. For more information, see

www.xbox.com/live/accounts

Stick around – later this evening we'll have video of all the levels and a review up for your viewing pleasure.