Classic Sonic in GameFAQs "Best Game Ever" Brackets
by Tristan Oliver
April 13, 2009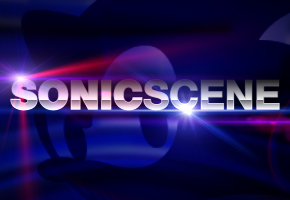 Sonic 1 Advances, Sonic 2 & 3 on Deck
The staff at GameFAQs have several classic Sonic titles competing for readers' votes as the Best Game Ever–and your participation can win prizes.
For this contest, think March Madness–but without all that unnecessary dribbling.  Brackets are divided up by year, and go from 1972 all the way up to this year.  Sorry, new generation fans, Sonic Unleashed and Sonic and the Black Knight didn't make the GameFAQs cut, but then again, neither did Sonic Adventure–or any Sonic title after 1994, it appears.  Hm.
Instead, the original Sonic the Hedgehog, along with Sonic 2 and Sonic 3 are among the bracket choices.  At this stage it appears the top two out of the group of four advance with each daily poll.  On Saturday, the original Sonic not only handily advanced in the 1989-91 rankings, it also outright won the category with over 44 percent of the vote.  That game and Street Fighter II moved on to the first round, where it appears the two will take on Super Mario Brother 3 and Monkey Island at a future date.
On Wednesday, Sonic 3 will take on votes against Gunstar Heroes, Super Mario Kart, and Super Metroid in the 1992-94 bracket, and then on Saturday, Sonic 2 takes on Shining Force II, Mortal Kombat II, and Secret of Mana in the same division.
You can take a look at the full bracket here, with voting occuring daily on the front page.  Early risers were able to make their own winning bracket picks, with the ultimate winners eligible for online gift certificates up to $500.  That part of the contest is over, but "fun" entries can still be created for those with GameFAQs accounts.
We'll keep tabs on how Sonic does through the brackets.  Thanks to BlackHawkOmega for sending in the information.  If you have a news tip to share, tell us by clicking "News Tips" at the top of every page.