Sonic 3 Out of Best Game Ever Brackets
by Tristan Oliver
April 16, 2009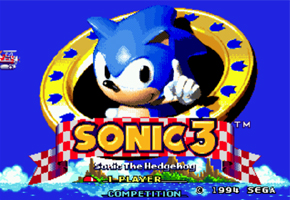 Mario and Metroid Advance
Sonic is on strike one.
Voters in the GameFAQs Best Game Ever competition eliminated Sonic 3 from the running yesterday, as both Super Mario Kart and Super Metroid ran away with popularity.  The two games will advance to the next round of voting.  Big blue came in third.
While it means Sonic 3 can't represent in the 1992-94 division, it doesn't mean Sonic is out for the count.  On Saturday, another round of daily voting will include Sonic 2, as that title is pitted against Mortal Kombat II, Shining Force II, and Secret of Mana.
Should Sonic 2 fail to advance on Saturday, only the original Sonic will represent Sega's best going forward.  We will keep you informed of the latest developments.