MadWorld Murders HOTD: Overkill, Sega Happy With Sales
by Paul Street
April 17, 2009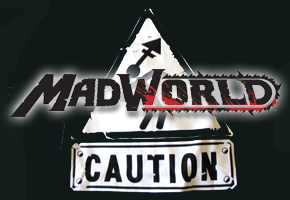 Sega: Sales of 66,000 Units Is 'Encouraging' for Wii's Most Adult Game
MadWorld might not be to everybody's taste and is about as far away as you can get to some of Sega's classic 'blue sky' games but that's rather the point. Releasing such a mature game for Nintendo's family friendly Wii was always going to be a bit of a gamble but it's one Sega modestly think has paid off.
Gamautra have received sales figures from the NPD group claiming MadWorld has sold around 66,000 copies since it went on sale in America. While not setting the world on fire like Sega's combo of Mario, Sonic and the Olympics, MadWorld has scored a minor victory outselling the 'hardcore' House of the Dead: Overkill. The lightgun prequel only managed to shift 45,000 units in its first month.
 Despite the lack of chart success compared to other titles Sega remain optimistic. Sean Ratcliffe; Sega of America Executive has said in a recent interview;
"House of the Dead has done very well and has absolutely met our expectations. The first set of data for Madworld is very encouraging, as well."
For those of you on the fence over MadWorld you'll want to check back at TSSZ tomorrow for our extensive review. It's better than being impaled ass first on the fence at least unlike some poor MadWorld bad guys.